Now Silpo customers can pay for goods without assistance of a cashier, scanning them via a mobile application directly in a supermarket's shopping area.
Access to the service was provided to regular Silpo customers who are members of the Vlasnyi Rakhunok (Eng. My own account) program. Vilnokasa system is available in 59 supermarkets of the chain, where self-checkout machines, a.k.a. Samokasa, are installed.
"The system for scanning goods via mobile application enables Silpo guests to speed up the purchasing process and save time, skipping the display of goods near cash registers and avoiding waiting in lines, which is essential during quarantine restrictions. Today, about 75,000 members are involved in Vilnokasa, taking part in the launch of the Scan&Go project," explains Vitalii Vorozhbyt, a  head of digital transformation at Fozzy Group.
To use the Vilnokasa system, you will need Silpo mobile app. Participants in the project will see an icon of a basket on the main screen. After clicking it, you will see a scanner. While shopping, you need to scan the barcodes on the packaging or labels of weighted products. Purchases are added to the e-cart, which is displayed on the smartphone display. You can put the goods in a bag at once. After clicking "Go to payment" button, the app will generate a QR code that must be scanned at the self-checkout machine "Samokasa" and there you can pay for the purchase in a convenient way (cash, bank card, or app).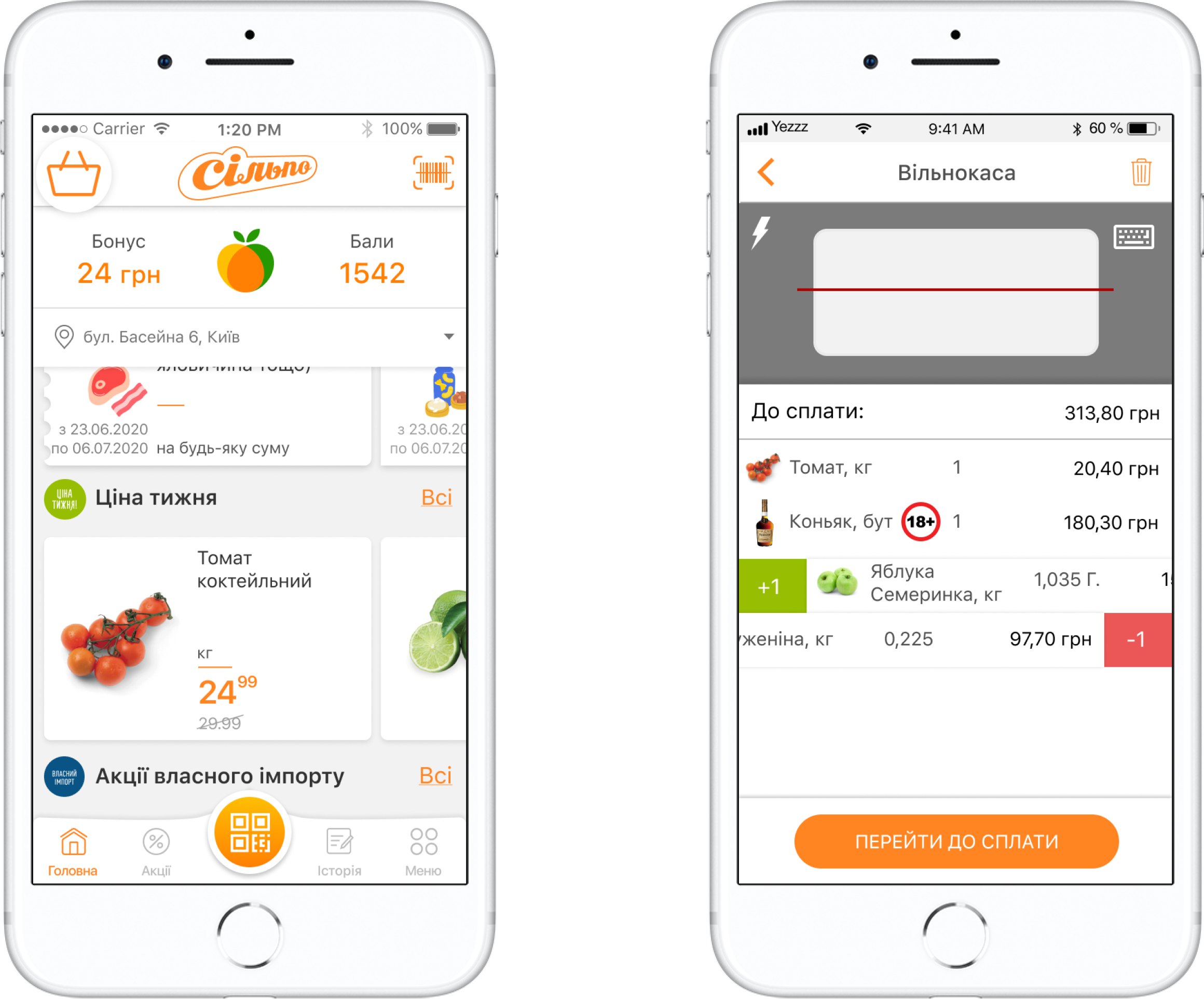 x
To join the pilot project, you would need to email a request to program@silpo.ua or going to "Support" in Silpo mobile app.
Link to the video how it works.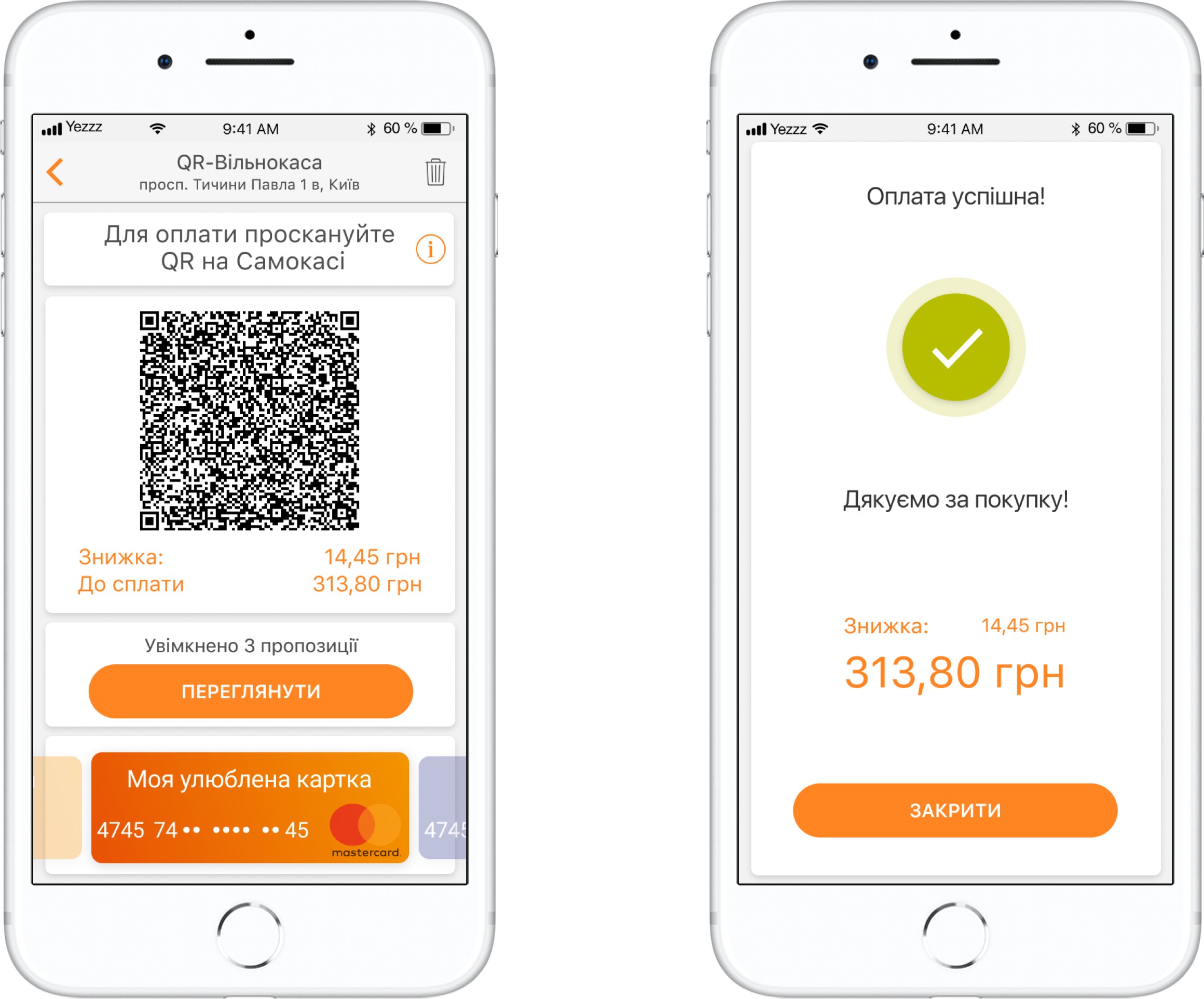 The launch of the Scan&Go system for scanning and purchasing goods is another stage of Silpo's digital transformation. During the quarantine, the network launched its online store shop.silpo.ua featuring online payment, delivery service, and preliminary online orders with pickup fr om stores (Click&Collect). Earlier, the mobile app added a new feature, wh ere a secure dynamic QR-code enabled customers to pay in one scan after adding a payment card to the Masterpass wallet, while supermarkets installed new self-checkout machines "Samokasy".
Founded in 1998, Silpo is one of the largest food supermarket chains in Ukraine. It is part of Fozzy Group, one of the largest trade and industrial groups in Ukraine. As of June 2020, there are 262 supermarkets, including 4 Le Silpo delicatessen and online store shop.silpo.ua. Silpo is one of the few large grocery retailers in the world that creates a unique themed design for each store. Last year, three Silpo themed supermarkets entered Europe's Finest Store 2019, the top 25 best innovative designs in European stores, according to European Supermarket Magazine. The company has a project to support and develop small Ukrainian producers called Lavka Tradytsii, whose products can be purchased at Silpo and Le Silpo delicatessen.
News Archive